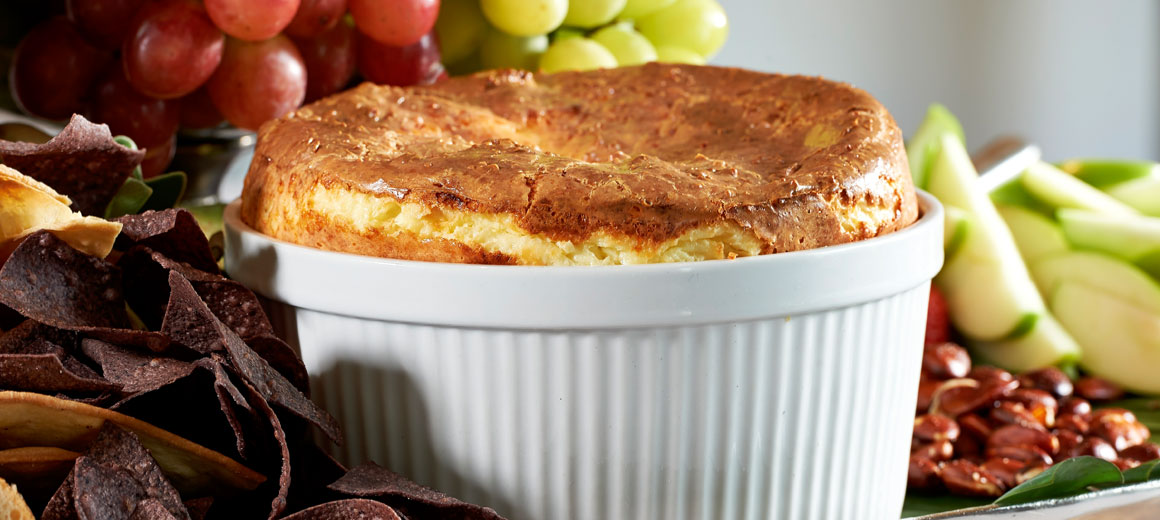 Our signature cheese soufflé, coveted and craved across Texas and beyond, is the perfect addition to your buffet, to bring as a gift or take home to enjoy with friends and family. Just call in to place carry-out orders for frozen or refrigerated soufflés.
Serving Suggestion:
Serve with large whole strawberries, seedless grapes, sliced apples, sliced baguettes or blue corn chips.
Frozen soufflés should be served within 3 months and refrigerated soufflés should be served within 48 hours.
Cooking Directions:
If frozen, thaw in refrigerator until soft. Refrigerate soufflé until ready to bake.
+ Preheat oven to 325 F
+ Place soufflé mixture in a greased soufflé dish on a baking sheet
+ Cook for 1 hour and 15 minutes, until golden brown on top
+ Remove from oven and serve immediately
Ordering Information:
Please call or email 72 hours before desired pick up date.
Pickup Days and Times:
Monday – Friday 10:00 AM – 3:00 PM
To order a soufflé, email souffle@swiftevents.com or call 713.526.7600.