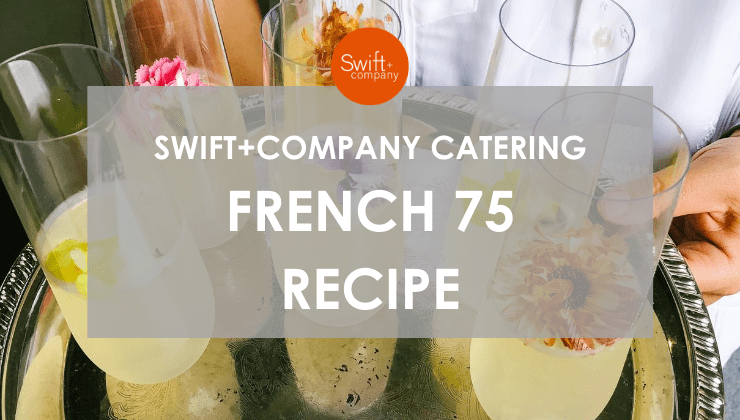 Now that everyone spending more time at home, we've been utilizing those dusty bar carts more often! Masterclass has a fantastic article on what you should have at your at-home bar to make just about any cocktail at home. Today we're sharing one of our client favorites, the French 75, for you to make it at home!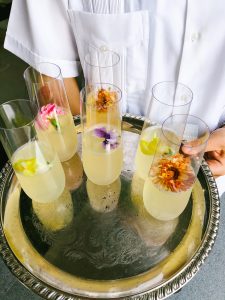 Swift + Company Catering French 75 recipe:⁠
⁠• 1 oz. gin
• 1/2 oz. fresh lemon juice
• 1/2 oz. simple syrup
• 3 oz. Champagne
• Garnish with edible flowers or lemon twist
Steps:
1. Add all ingredients except champagne and garnish to a shaker with ice and shake, shake, shake!
2. Strain into Champagne flute
3. Top with Champagne and garnish!
If you give this recipe a try, let us know by tagging us on Facebook or Instagram!