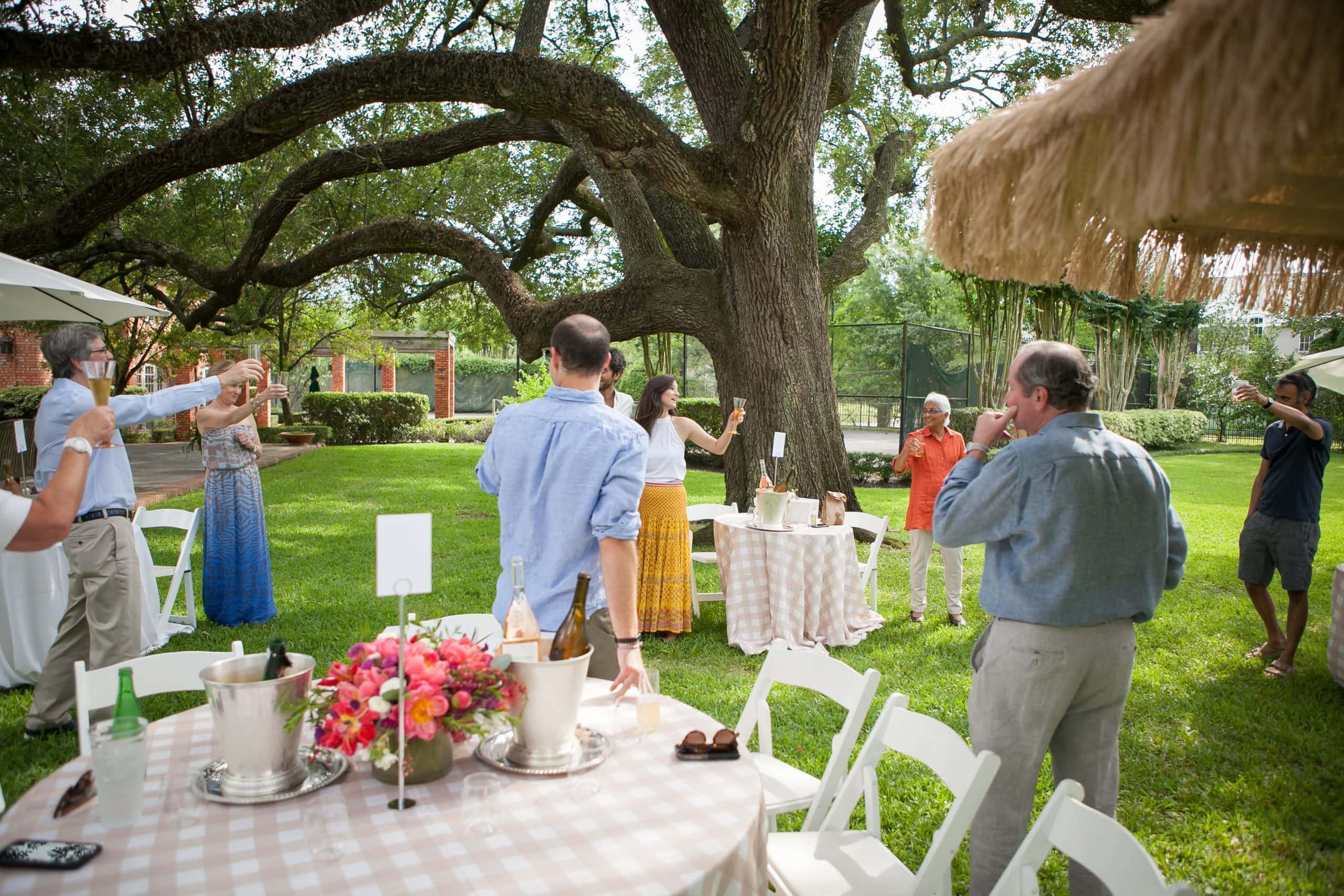 In light of the pandemic, couples have found it difficult to celebrate monumental occasions like engagement parties, bridal showers, etc. Despite this, event companies have found ways to host an event during a pandemic. We recently had a client that challenged our catering team to have a social distancing engagement party. It was important for them to create an experience where guests would be distant from each other to prevent the spread of COVID-19. Check out the images below to see what we came up with!
1. Social distancing table settings for every family to sit together with name tags so they knew exactly where to sit.
2. The tables were spaced out with plenty of room between each other and each table had shade umbrellas for the summer heat.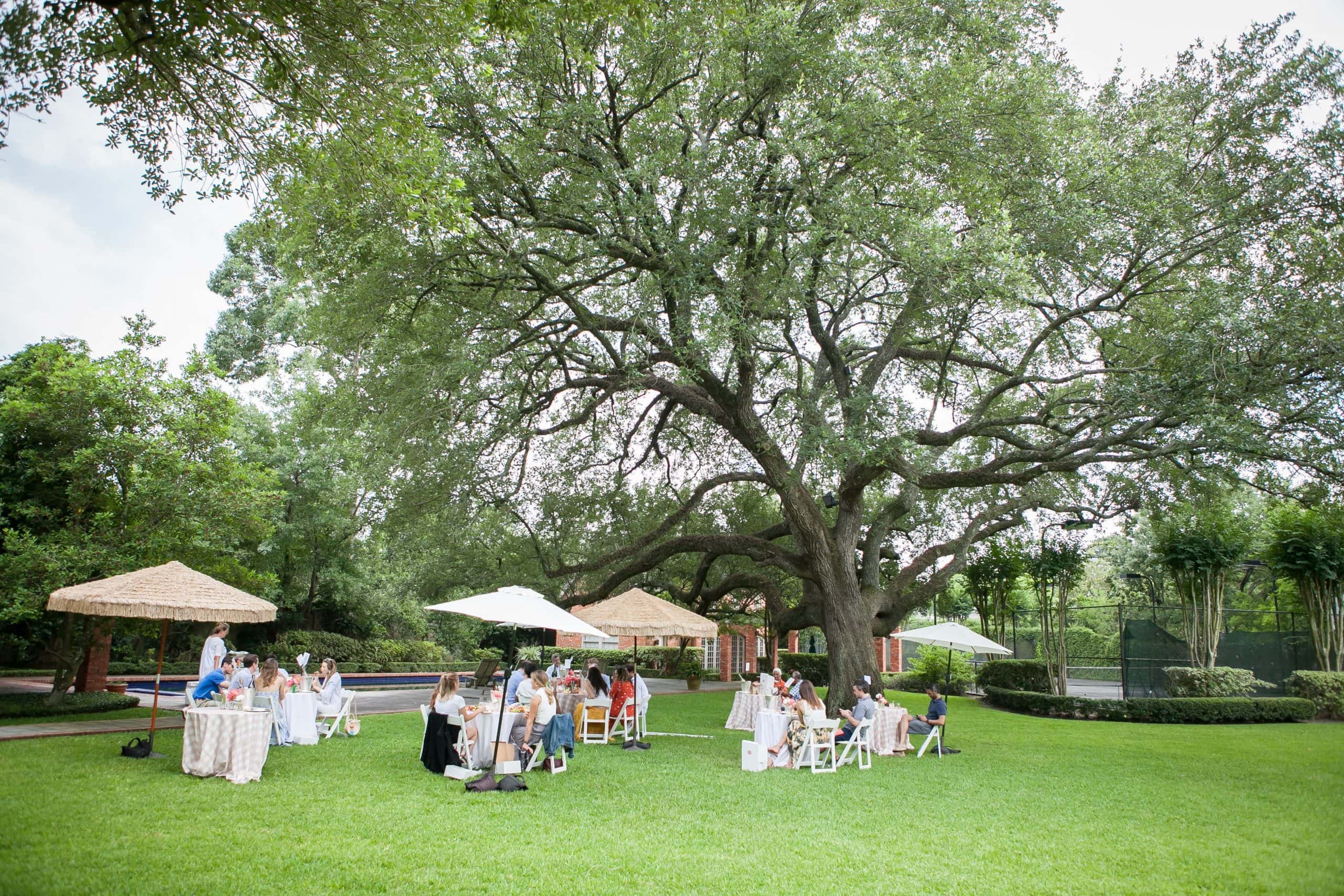 3. Each table had an ice bucket with rosé and white wine so they could serve themselves with limited interaction with event staff.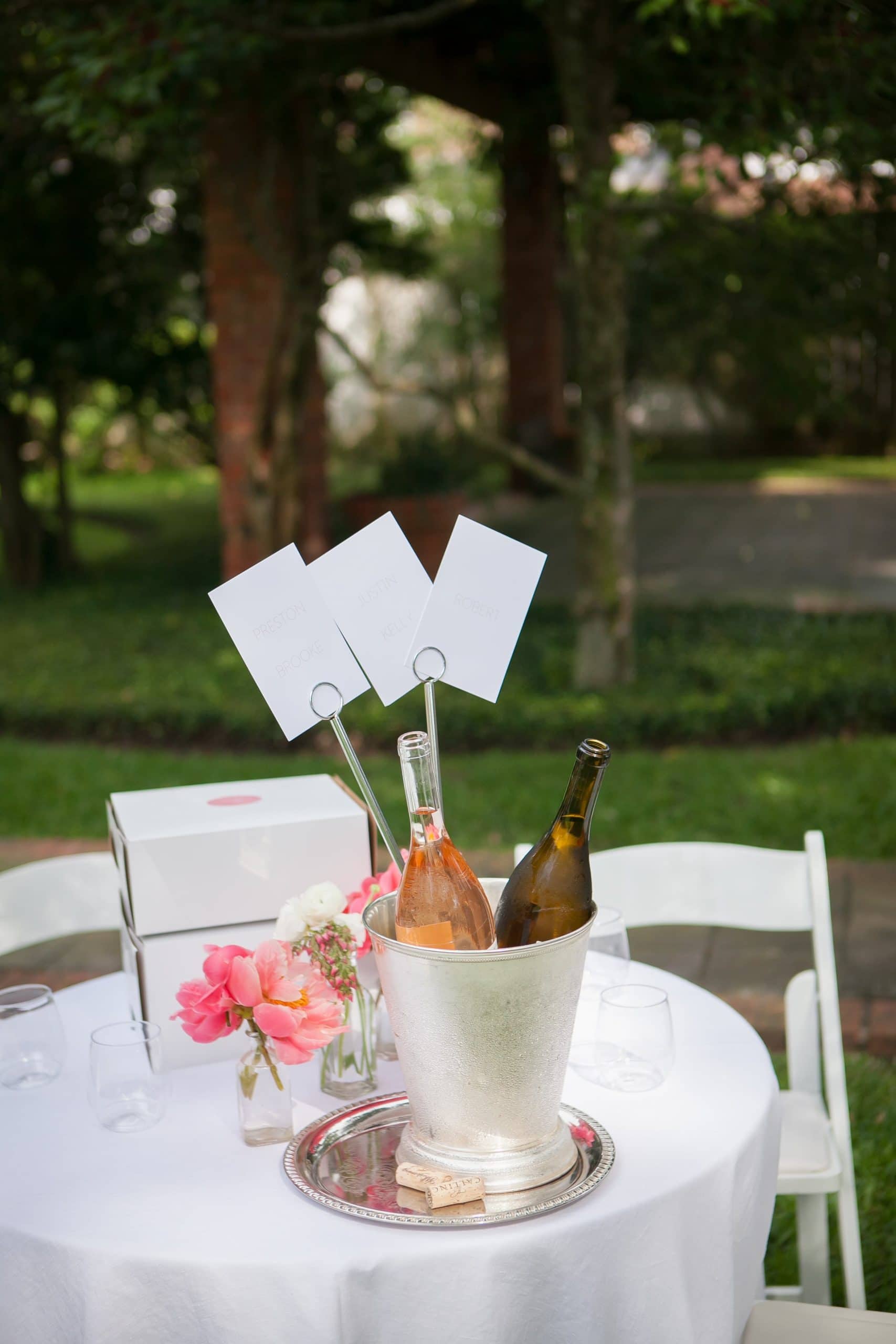 4. Each table had a pre-packaged picnic box upon arrival that had light bites for them to enjoy!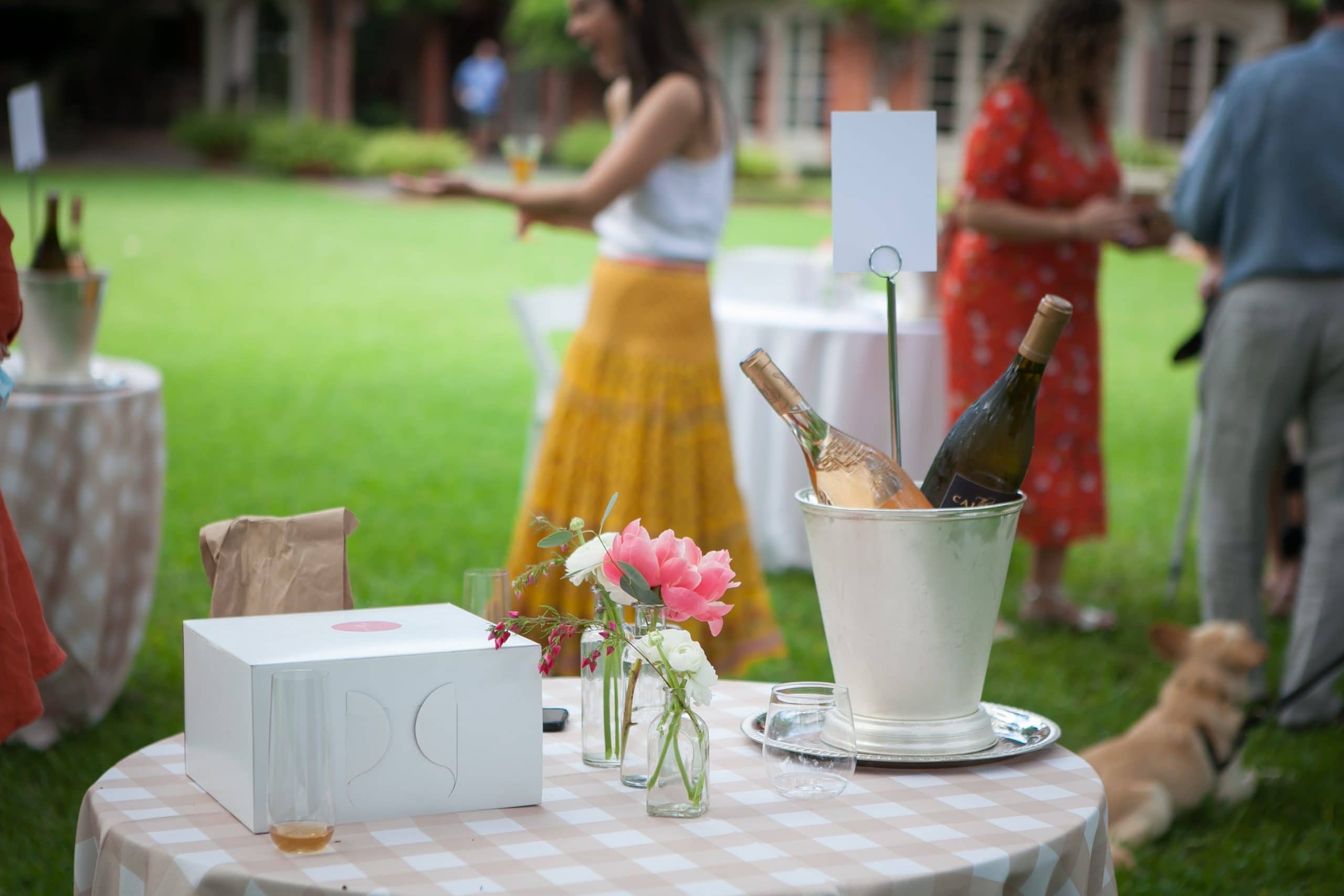 5. The happy couple was celebrated with toasts and cheers from a distance.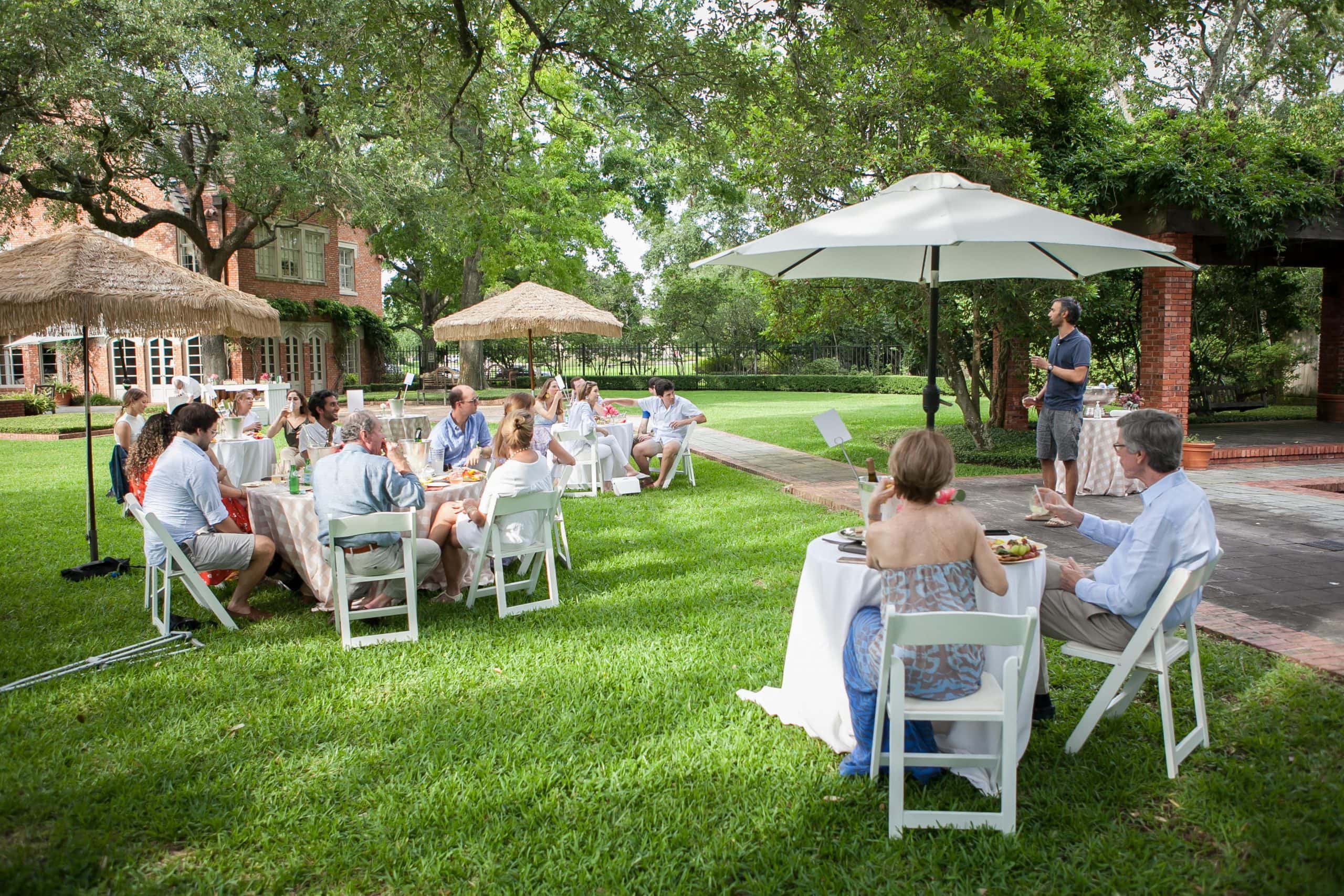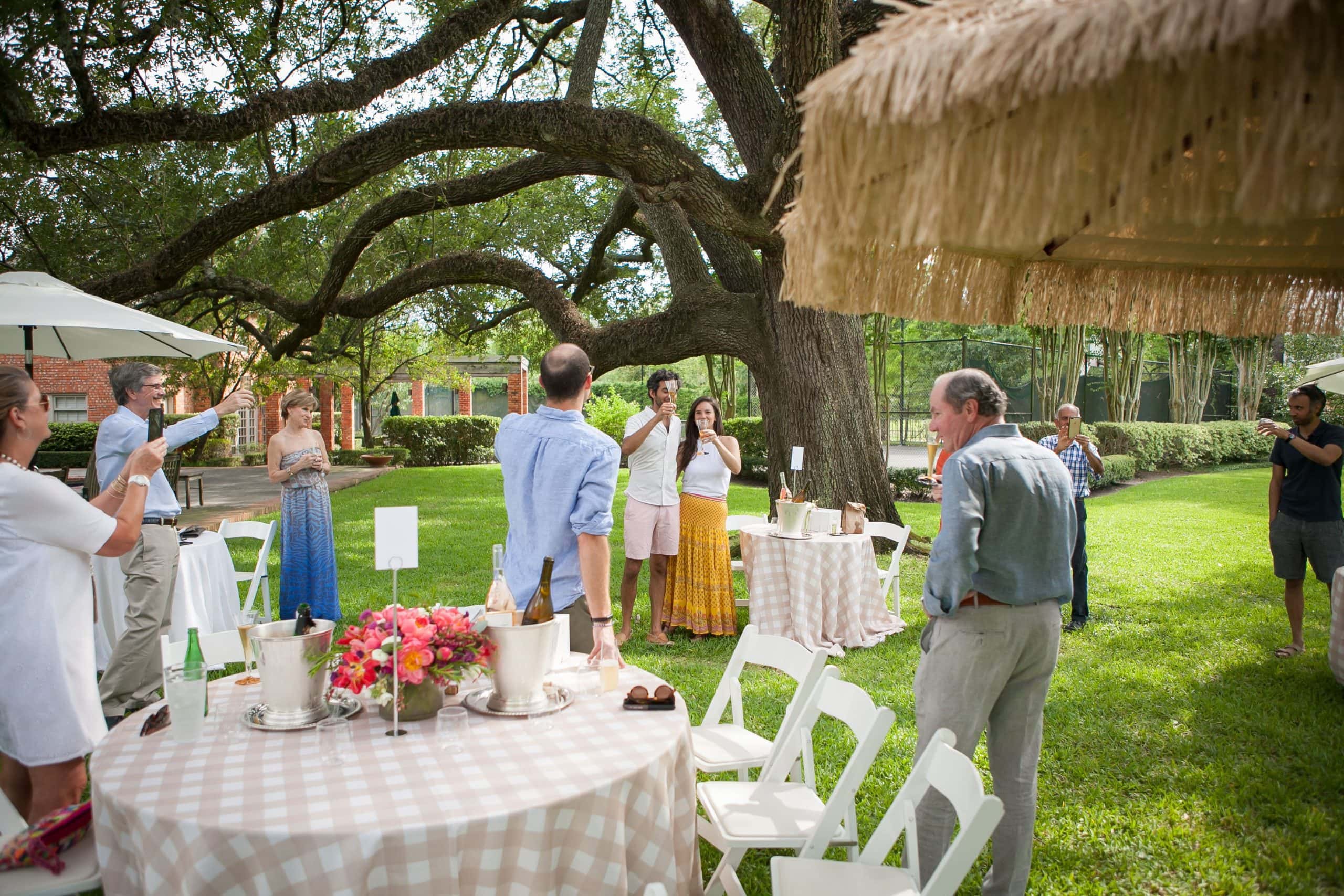 We've always been firm believers that all of life's milestones are worth celebrating even if it is from a distance. This social distancing engagement party shows that celebrating from a distance is possible! Are you looking for ways to incorporate social distancing practices at your next event? Fill out our event information form or give us a call at 713.869.8151!