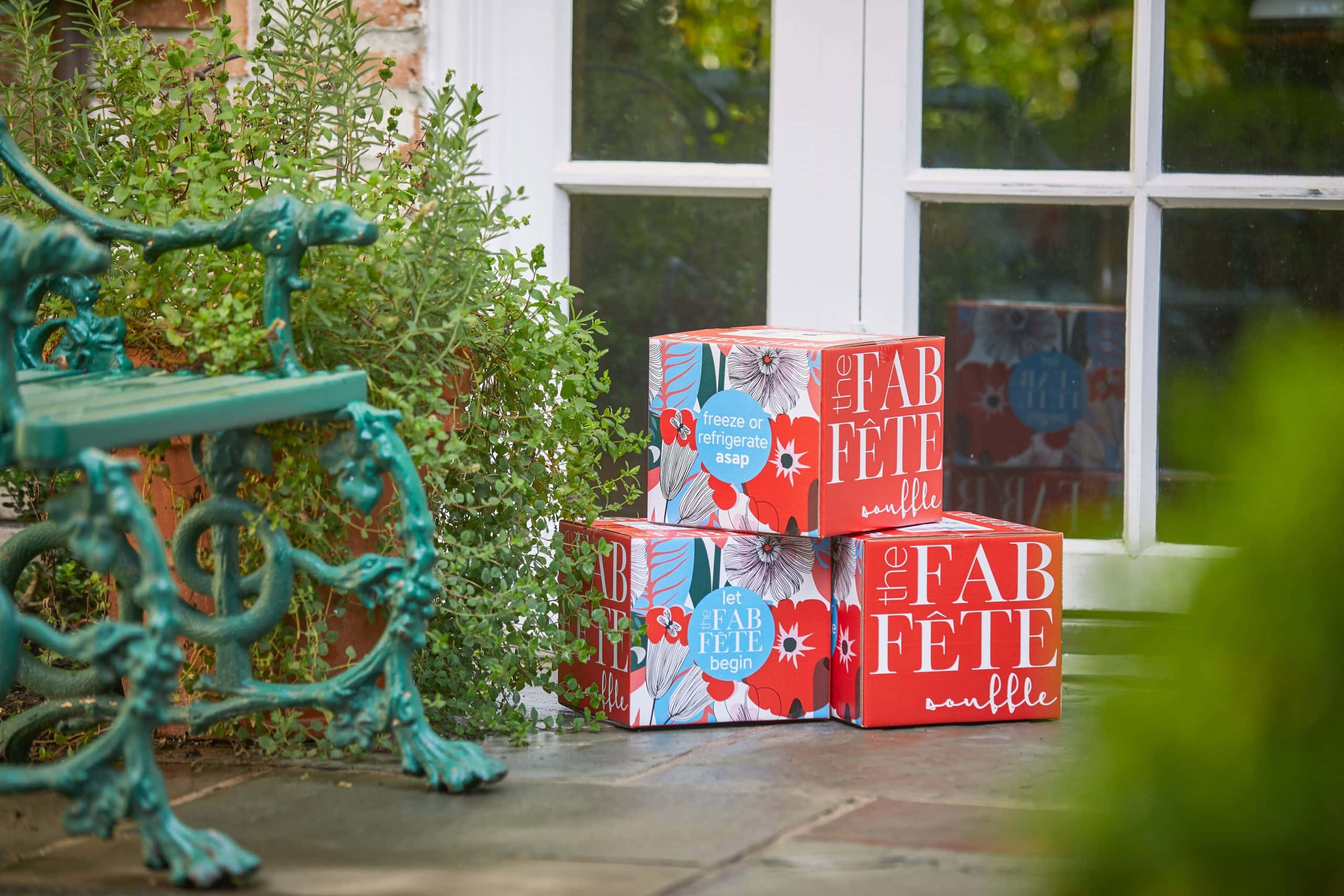 HOUSTON (November 9, 2020) – The Fab Fête, a sister company to Houston's premier events and catering powerhouse, Swift + Company, today announces the official launch of its freezer-to-oven gourmet soufflés available to be shipped across the country. Soufflé orders may be fulfilled online by visiting thefabfete.com with local pick-up also available in the Houston showroom located at 1919 Edwards Street.
Created by Elizabeth Swift Copeland, hostess extraordinaire and founder of Swift + Company, The Fab Fête is a hassle-free solution for impressive dinner parties, holiday gatherings, or delectable gifts. "Soufflés have been a standout favorite since I started my events company over 30 years ago," said Swift Copeland, founder of The Fab Fête. "So many people are craving restaurant quality experiences from the convenience of their own homes. I am thrilled to share this indulging product that's perfect for any occasion and can be kept frozen until ready to enjoy."
The Fab Fête will initially launch with three varieties of pre-filled savory soufflés in large ramekins including: "Signature Cheese," a coveted and perfectly balanced classic cheese soufflé; "White Corn and Truffle," an enhanced version of the Signature Cheese with white corn and black truffle; and "Brio Trio," a soufflé sampler inspired by favorite charcuterie board selections. The Brio Trio is divided into three sections: bleu cheese, pear, and thyme; pecorino, prosciutto, and fennel; and chèvre, pine nuts, and mixed herbs. "Refill" freezer bags in Signature Cheese and White Corn and Truffle are also available in packs of two.
To prepare, thaw the frozen soufflé in the refrigerator overnight for approximately 12 hours. Preheat a convectional oven to 325˚F, place the soufflé dish on a baking sheet and bake for 1 hour and 20 minutes, or until lightly puffed and golden brown on top. Serve immediately with a salad, entrée or favorite accoutrements such as sliced green apples, strawberries, Italian taralli crisps, sliced baguette, salted blue corn chips, and flavored nuts.
Soufflés begin at $85 and include a pre-filled, 32-ounce ceramic soufflé dish in a fully insulated packaged container. The Fab Fête ships Monday through Wednesday each week with orders arriving still frozen within two days via FedEx. The Fab Fête will offer new seasonal soufflés throughout the year and continuously add to their exclusive offerings. For more information, please visit thefabfete.com or call 713-869-8151.
ABOUT THE FAB FÊTE
The Fab Fête a Houston-based company created by highly-regarded events and catering expert, Elizabeth Swift Copeland. The Fab Fête is committed to making home entertaining more accessible for customers across the country with pre-frozen and beautifully packaged soufflés and accessories. For more information, please visit thefabfete.com or follow @TheFabFete on Facebook and Instagram.