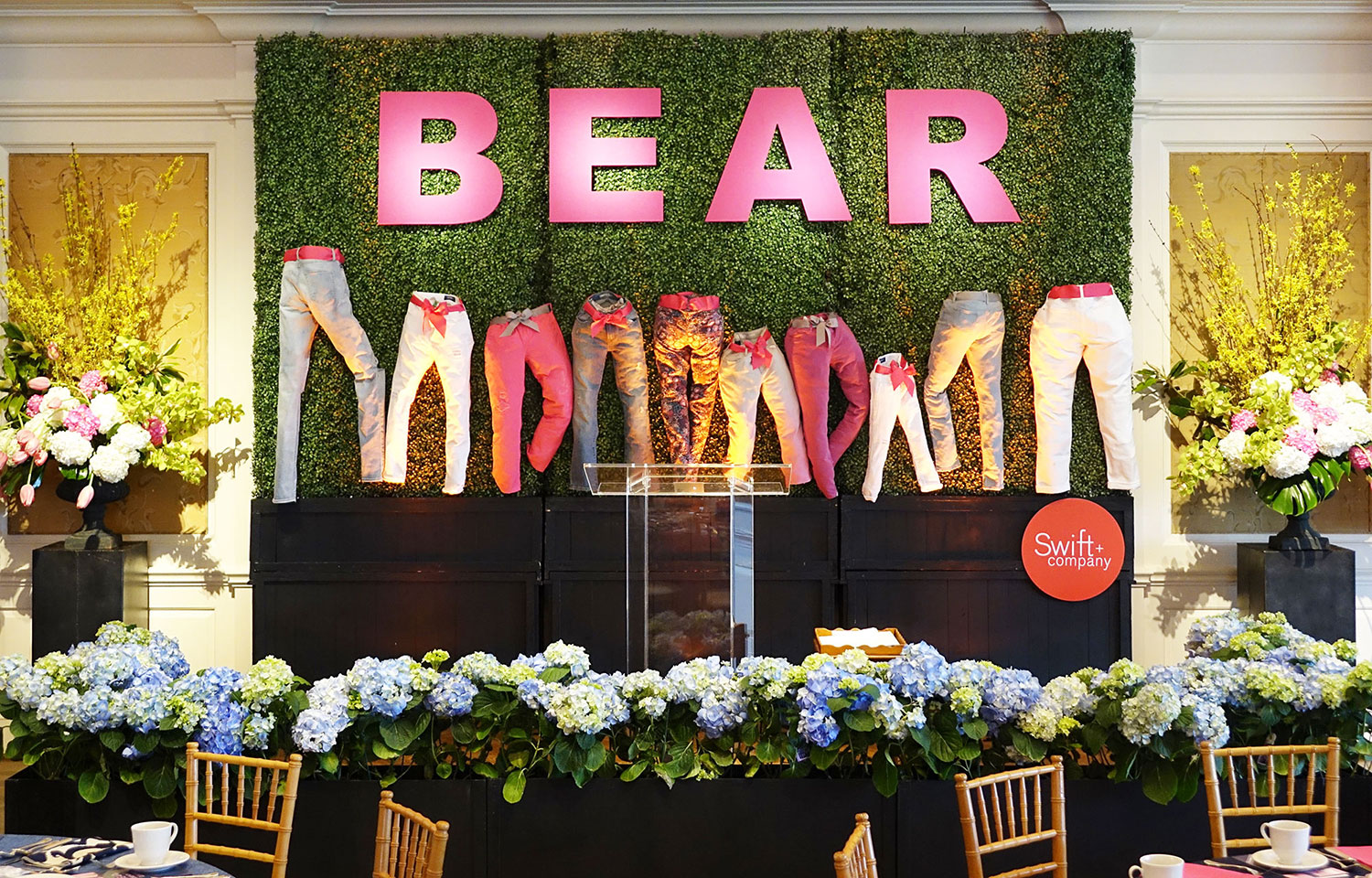 Swift + Company was honored to be an underwriter for such an incredible organization like BEAResource for CPS Kids! On April 19, 2016 at River Oaks Country Club BEAResources Houston hosted the"BEAR the Load with Love Luncheon," and attendees all dressed in their best spring denim for a "jeanerosity" themed event.
Swift provided the decor and flowers for the event and played up the jean theme with fun and playful flower displays and stage backdrop.
Check on the article in the Houston Chronicle.