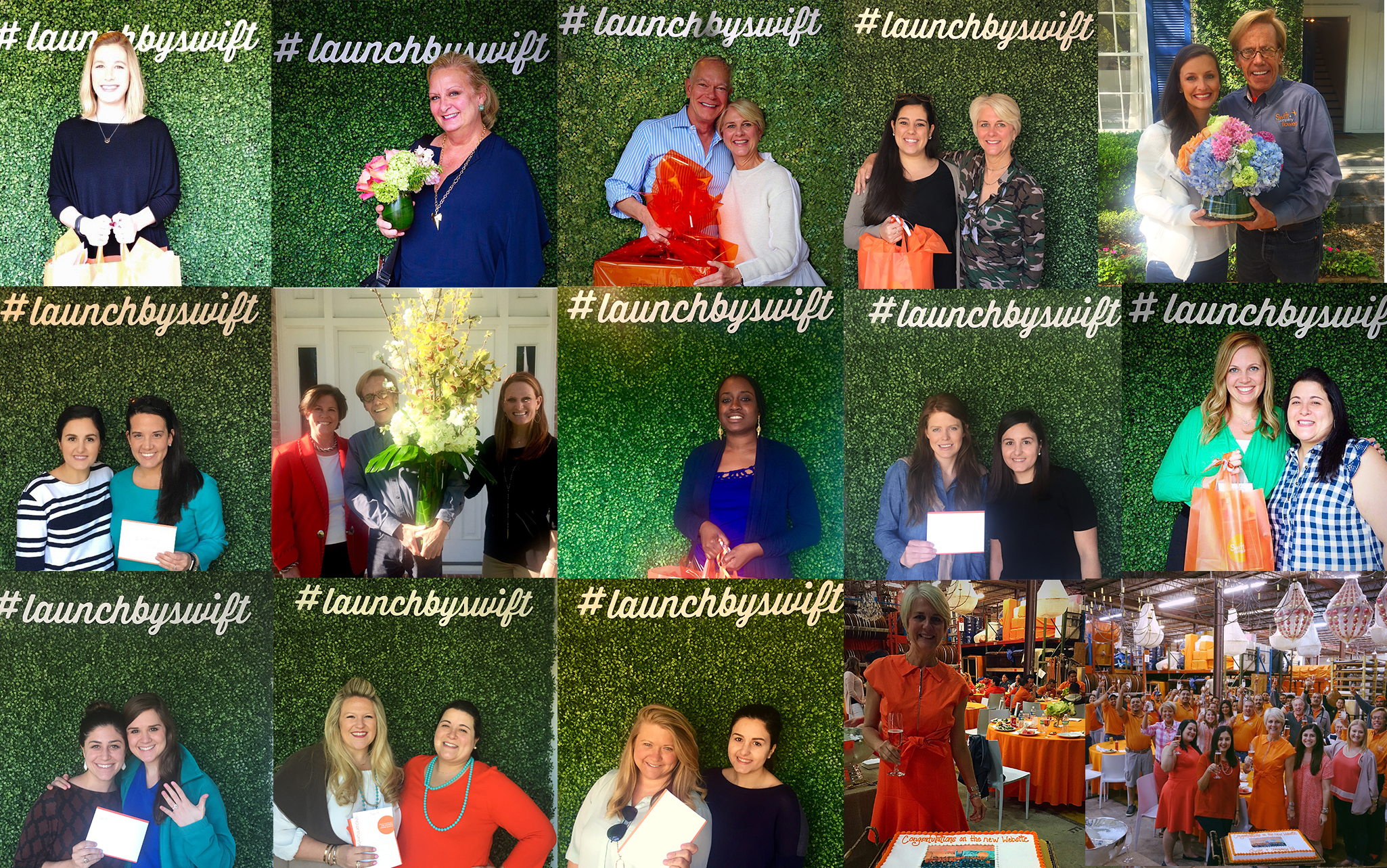 We had so much fun launching our new website, and we hope you love it just as much as we do! One of our favorite things about launching our new website was our social media giveaway challenge, #launchbyswift.
We had so many people participating and we cannot thank you enough for hopping in on the fun with us! We gave away a lot of great prizes including, delivered flower arrangements, signature cheese soufflés, Moscow mule mugs and much more!
On launch day we picked the top three people who participated the most during #launchbyswift and they received our grand prizes, which included a signature cheese soufflé every month for year, a $500 flower gift certificate and a $1,000 rental gift certificate!
As a company we gathered together at our rental warehouse for a company luncheon celebrating with hamburgers, cake and champagne of course!
We worked over a year on this project, and we are so excited to finally get to share it with you. We are continuously updating our site with new rental items, recipes, tips and much more so keep stopping by to see what we are up to!
Thank you all for joining in on the fun and we hope you enjoy swiftevents.com!
Cheers!
Elizabeth Swift Copeland